This Sunday, NFL players made a point to unite together against our President and our military.
The Pittsburgh Steelers made the ultimate cowardly move and stayed in the locker room during the national anthem. Only one player on the team, Alejandro Villanueva, had the courage to go against orders from the coach and stand on the field for the anthem.
Villanueva is a former Army Ranger who served three tours in Afghanistan and was awarded the Bronze Star Medal for Valor. He wasn't going to let politics come before his patriotism.
But instead of praising Villanueva or understanding why standing for the anthem is so important to an Army Ranger, Steelers coach Mike Tomlin TRASHED his own player claiming that Villanueva was "disrespecting his team".
Tomlin said in a post-game press conference that he was looking for "100 percent participation" in whatever course of action the team took during the national anthem.
When asked by a reporter about Villanueva coming out for the anthem, Tomlin said,
Apparently Coach Tomlin cares more about having respect for his football team than he does about respecting our veterans.
Tomlin also took a sideswipe at President Trump saying that he didn't appreciate being dragged into politics this weekend.
Someone needs to remind Tomlin that it wasn't Trump who inserted politics into football, you can thank your whiny, entitled, attention seeking football players for that.
In the hours since Trump's words, players, teams, team owners, the NFLPA, the league and former coaches and players-turned TV analysts have all criticized the president for his divisive remarks. But one team that won't take part in any pregame protests are the Pittsburgh Steelers.
Steelers coach Mike Tomlin told CBS Sports sideline reporter Jamie Erdahl that the team will not participate in the national anthem prior to Sunday's game against the Bears in Chicago. The Steelers will remain in the locker room. That said, Tomlin did speak with Erdahl:
"You know, these are very divisive times for our country and for us as a football team it's about us remaining solid. We're not going to be divided by anything said by anyone. … "[I told our players] if you feel the need to do anything I'm going to be supportive of that — as Americans you have that right. But whatever we do we're going to do 100 percent, we're going to do together. We're not going to let divisive times or divisive individuals affect our agenda."
On Saturday, Steelers president Art Rooney II issued this statement: "I believe the commissioner made an appropriate statement and I have nothing to add at this time."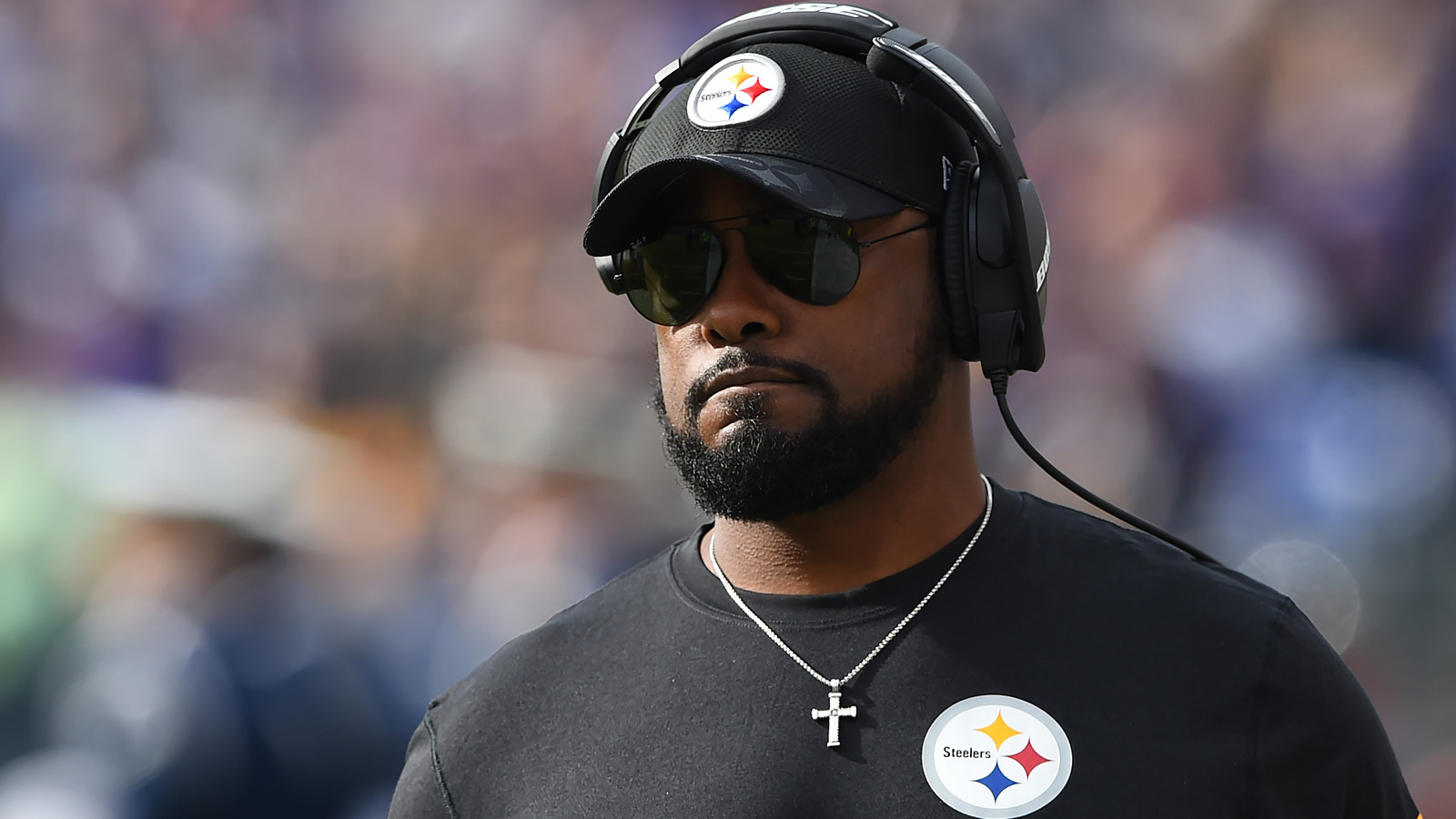 And here are Roger Goodell's remarks from earlier Saturday: "The NFL and our players are at our best when we help create a sense of unity in our country and our culture. There is no better example than the amazing response from our clubs and players to the terrible natural disasters we've experienced over the last month.
Divisive comments like these demonstrate an unfortunate lack of respect for the NFL, our great game and all of our players, and a failure to understand the overwhelming force for good our clubs and players represent in our communities."
No Steelers were on the sideline during the anthem.
LT Alejandro Villanueva, a veteran who served in the Army, stood near the tunnel.